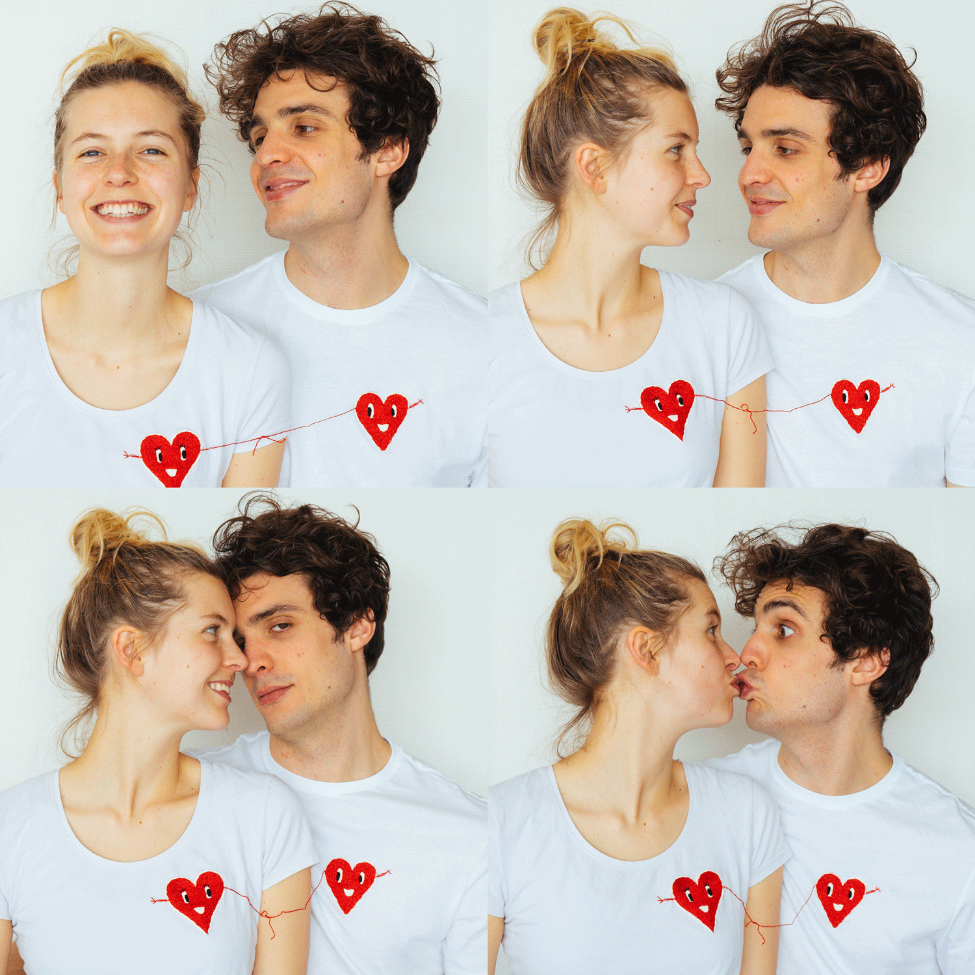 Charles & Elin
Page vérifiée Created at September 12, 2017 Contact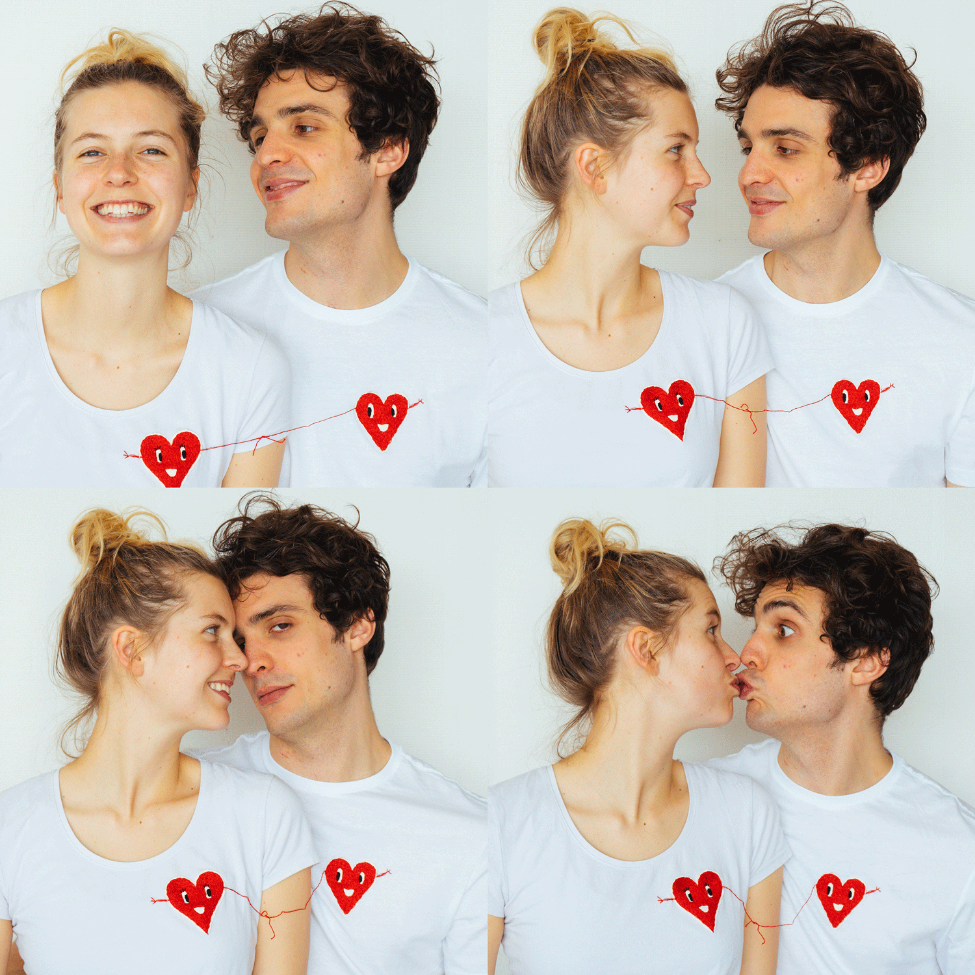 Latest news
Who are we and what do we do?




English & Français

We are a French-Swedish artist couple who are passionate about creation and especially with the endless possibilities of needlework. We have been working on hand-embroidered art pieces on a daily basis since a year - and we love it!

Lately we have mostly been focusing on architectural designs with inspiration from our surroundings, with the goal to encourage people to pay attention to their surroundings. We want to bring back the curiosity and awareness of detail that you have when you first arrive to a new place. Furthermore, we also aim to inspire for commitment to longer projects. Not only commitments to work collaboratively with someone else, but also commitment to finish a project. Embroidery is everything but a "quick-fix" and it challenges you to commit to the process, as well as allows you to slow down in our increasingly stressed world.

----------

Nous sommes un couple d'artistes franco-suédois passionnés par la création et surtout par les innombrables possibilités d'art à l'aiguille. Nous travaillons tous les jours sur des œuvres d'art brodées à la main depuis un an - et nous adorons!

Dernièrement, nous nous sommes principalement concentrés sur des conceptions architecturales inspirées de notre environnement, dans le but d'encourager les gens à prêter attention à leur environnement. Nous voulons ramener la curiosité et la conscience des détails que vous avez lorsque vous arrivez à un nouveau lieu. En outre, nous visons à inspirer l'engagement à de longs projets. Non seulement des engagements à travailler en collaboration avec quelqu'un d'autre, mais aussi un engagement à terminer un projet. La broderie est tout sauf une «solution rapide» et elle vous met au défi de s'engager dans le processus, ainsi que vous permet de ralentir dans notre monde de plus en plus stressé.


Why are we on Tipeee and what is our mission?

For us, to create art is not just a vocation but also a lifestyle that we want to share with people around the world. Since a few months we have started to organise workshops as a first step in sharing our knowledge of the handmade and embroidery in particular. Our ultimate goal is to expand our workshops into full programs, where embroidery is not just a practical skill that you learn, but where the handmade becomes part of a creative and healthy lifestyle. We also wish to have the financial possibilities to expand our embroidery-making to take part in exhibitions and the art-scene at large, get better video and camera gear to create more quality content and conduct stitching webinars.


To be able to continue and expand our workshops and own creations, we need to be sustainable. This is why we decided to try this crowdfunding platform, where we hope to meet people that share our values and who appreciate the work that we do.

----------


Pour nous, faire de l'art n'est pas seulement une vocation mais aussi un mode de vie que nous voulons partager avec les gens du monde entier. Depuis quelques mois, nous avons commencé à organiser des ateliers en tant que première étape pour partager nos connaissances sur la fabrication artisanale et la broderie en particulier. Notre objectif ultime est d'élargir nos ateliers en programmes complets, où la broderie n'est pas seulement une compétence pratique que vous apprenez, mais où la main fait partie d'un style de vie créatif et sain. Nous souhaitons également avoir les moyens financiers d'élargir notre broderie pour participer aux expositions et à la scène artistique en général.

Pour pouvoir continuer et élargir nos ateliers et nos propres créations, nous devons être durables. C'est pourquoi nous avons décidé d'essayer cette plateforme de crowdfunding, où nous espérons rencontrer des gens qui partagent nos valeurs et qui apprécient le travail que nous faisons.

What are the rewards for tippers?

In return for supporting our passion, you will (as a tipper of €10 or more) automatically be enrolled in our monthly pattern program. Each month we will produce a unique pattern which will be sent out on the 15th of the corresponding month together with a stitch-guide and a commentary video for more explanations on the process. You will receive the pattern of the corresponding date when you sign up. You will be able to sign up monthly or uniquely and can opt out at any time.

With your help we will be able to create more art, patterns and workshops for everyone to take part in. We will also be able to develop more substantial programs to share our knowledge and help people from all over the world to use creativity in their everyday lives.

THANK YOU!

----------

En contrepartie de notre passion, vous serez inscrit (en tant que contributeur de 10 € ou plus) dans notre programme mensuel. Chaque mois, nous produirons un motif unique qui sera envoyé le 15 du mois correspondant avec un guide de broderie et une vidéo de commentaire pour plus d'explications sur le processus. Vous recevrez le motif de la date correspondante lors de votre inscription. Vous serez en mesure de vous inscrire chaque mois ou uniquement et vous pouvez arrêter à tout moment.

Avec votre aide, nous serons en mesure de créer plus d'art, de motifs et d'ateliers pour tous. Nous serons également en mesure de développer des programmes plus substantiels pour partager nos connaissances et aider les gens du monde entier à utiliser la créativité dans leur quotidien.