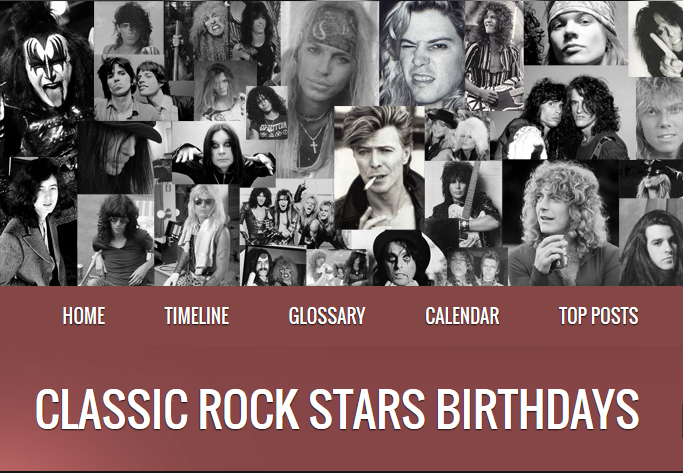 Classic Rock Stars Birthdays
Page vérifiée Created at May 23, 2017 Contact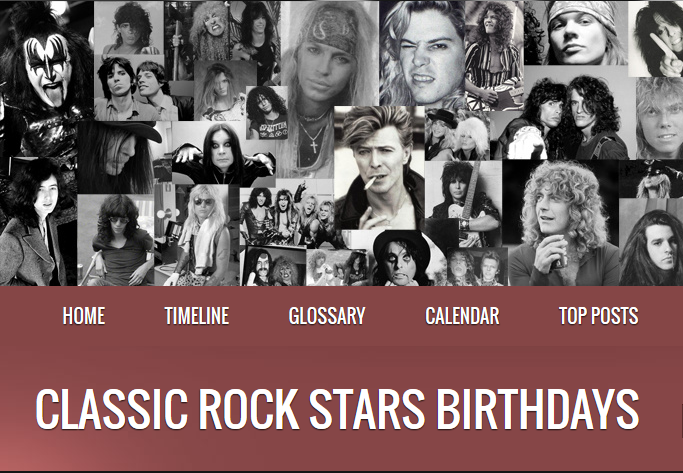 Who am I and what kind of content do I create?

I'm 20, currently a student, living on my own. I have been working on this blog since February 2014. Here is the description you can find on the blog as I believe it is what fits best to describe the content:


Classic Rock Stars Birthdays is an informative blog with a cultural vocation. Classic Rock Stars Birthdays doesn't claim the creation and the property of all the published documents. Classic Rock Stars Birthdays wants by its searches and valorization work to promote and to encourage the diffusion of the great job of singers, songwriters, musicians, photographers, professionals or anonymous. Classic Rock Stars Birthdays is a tribute to the Rock way of life and the Rock Culture.




The only thing I'd like to add to this is that, although I find my informations through researches on the internet, all the writing is mine. I write the articles first in English and then translate them to French.


Why am I on Tipeee?

It might not seem like it but writing articles (finding all the informations, double checking them, finding high quality pictures...) takes a while and it is not always easy to find time for it as I work a lot. Therefore, I thought that if I can have a bit of extra money each month, I could allow myself to work a bit less and so spend more time working on my articles and publish more.

I would also like to add a third language on the blog (Spanish). I speak a bit of Spanish but would need to work on it in order to be able to translate my articles properly but this will take a lot of my time as well, so for the same reason as said before, some extra money could help me with this.


What are the rewards for tippers?

I don't really have much to offer but I will try my best to show my gratefulness to the tippers through social media and on the blog as well.