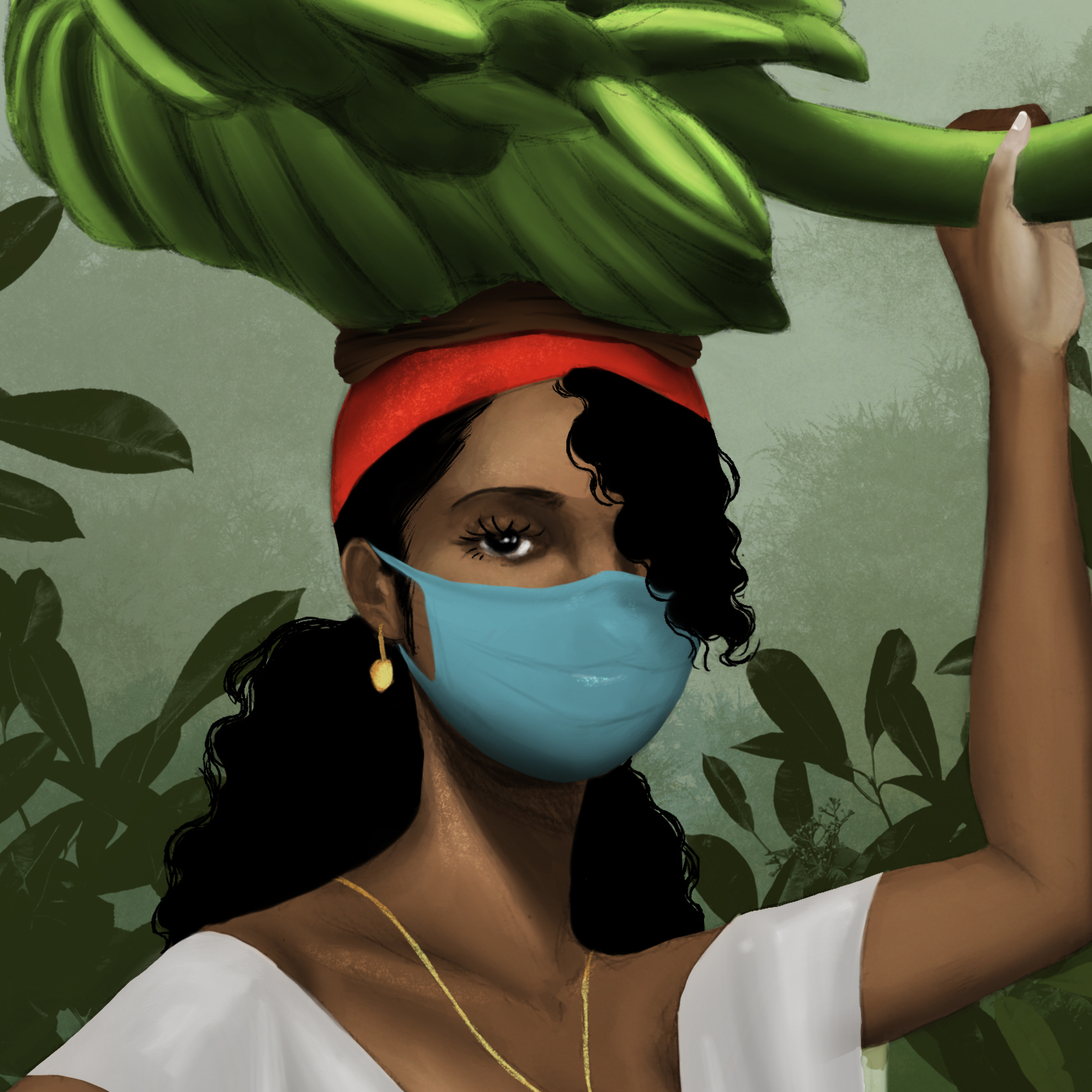 Lauwaart
Page vérifiée Created at December 18, 2017 Contact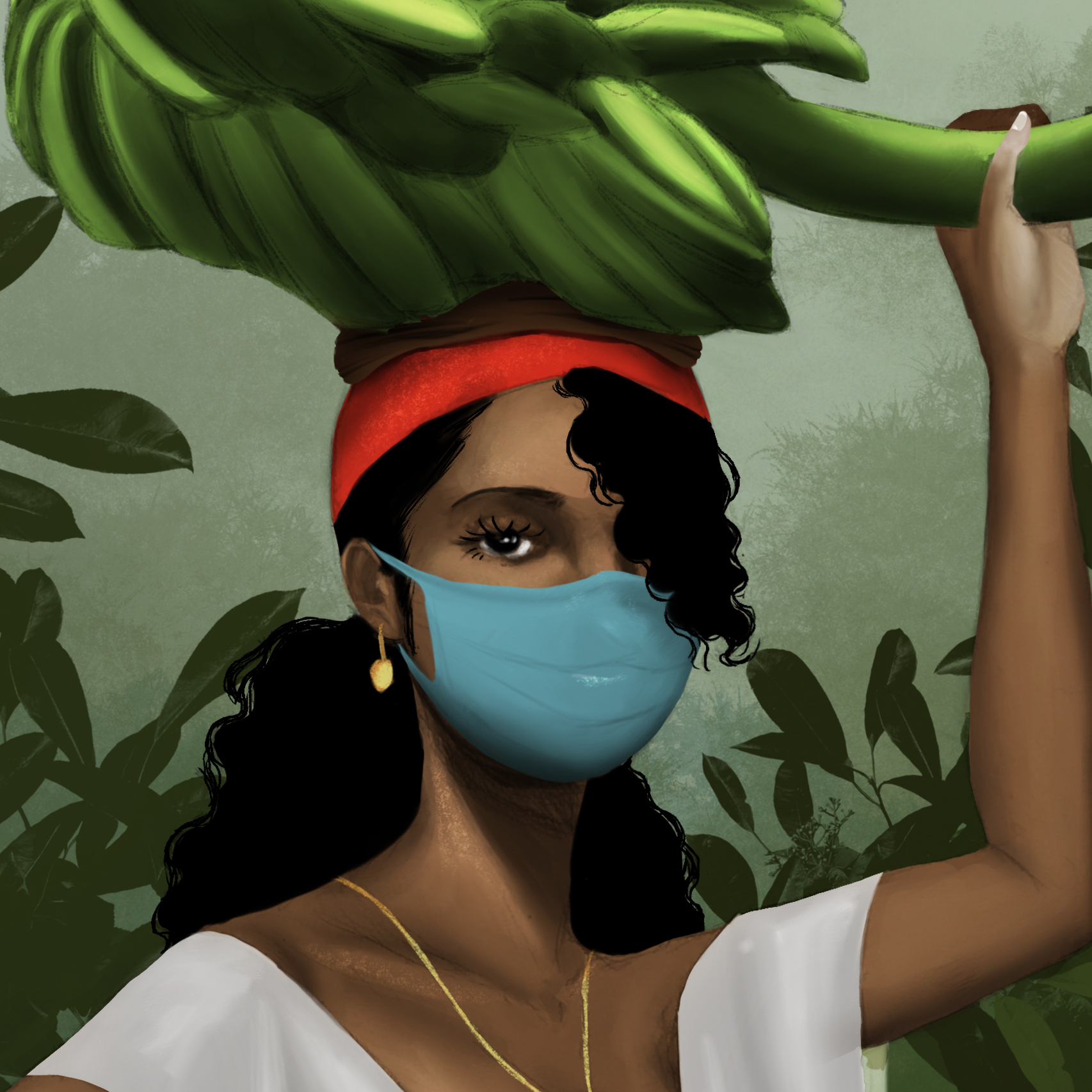 Latest news
WHO AM I, AND WHAT I'M DOING?

Qui je suis et quel type de contenu je produis ?

ENGLISH:

Hey guys, I am Lauwaart, a 23 year old self-taught, digital artist. I'm originally from Martinique and now I live in Paris.

I'm a former graphic designer, I love bringing my digital creations to life as posters, on canvas, or stickers.

I find inspiration in the women around me, random pictures on Pinterest, personalities, particularities that stay stuck in my head.

In addition to this I take custom orders.

I love drawing, exploration, and expressing my creativity. Actually, it's what I put all my passion, devotion and energy into and I can't see myself doing anything else. I am always looking to improve and refine my artistic style, which I haven't really found yet. I observe (as well as I can), try things, make gambles and have fun. Once my idea fixed, I give it life, I draw shapes, play with the lines, colors and textures.  In order to continue, I welcome improving your opinions and constructive criticism. So do not hesitate sharing them with me. They're welcome!




FRANÇAIS:

Coucou tout le monde, je suis Lauwaart, artiste digitale, autodidacte de 23 ans. Je suis originaire de la Martinique mais j'habite à Paris pour le moment.

Ancienne graphiste web designer, je prends plaisir à créer des contenus digitaux et à les matérialiser sous forme de posters et tableaux, stickers, calendriers etc.

Je m'inspire des femmes de mon entourage, ou bien tout simplement des visages, des personnalités, des particularités qui m'auront marquée.

Je prends aussi des commandes personnalisées.

J'adore dessiner, explorer et laisser ma créativité s'exprimer. Pour tout vous dire, je me vois difficilement faire autre chose, c'est vraiment une chose pour laquelle je peux embarquer toute ma passion et mon énergie. Je suis toujours en train de chercher à m'améliorer, à préciser mon style artistique. J'observe, je teste, je hasarde, je joue et m'amuse. Une fois mon idée fixée, je lui donne corps, je dessine les nuances, peaufine les lignes, couleurs et textures… Mais j'ai toujours besoin de vos avis, de vos critiques constructives, de vos ressentis et impressions, ils seront toujours les bienvenus!

WHY AM I ON TIPEEE?

Pourquoi suis-je sur Tipeee ?

ENGLISH:

I think, especially if you are here now, that you know how hard it is for an artist to prosper in life. I was a student not so long ago, and with my student budget, development is just starting for me.

Your donations, financial support, would be a huge benefit for me. It would allow me to create more free contents on social media, and new content for sale on my e-shop www.lauwaart.com.

I can't just draw, and there is a lot to pay. I have long-term production fees, maintenance fees, material and transportation costs whenever I go on exhibitions or artistic events. Your tips would also help me develop my art on other support along with realising other big projects I have in mind. They are plenty ideas that I have, but can't shape due to my lack of resources.

By supporting me, you will be able to follow my evolution and join me on my artistic adventure, help me improve what I produce and to help me to develop more and more my ideas, bringing my inspirations and imagination to life.

You will not just follow me, but you will be a part of the adventure!




FRANÇAIS:


Je pense, surtout si vous êtes là, c'est que vous connaissez les dures conditions de la vie d'artiste. Je me suis mise à mon compte depuis peu, avec mon budget d'étudiante, je commence à me développer peu à peu.

Vos dons, les soutiens financiers que vous m'accorderez, seront vraiment un plus qui me permettra de proposer du contenu gratuitement sur les réseaux sociaux, mais aussi du contenu à la vente sur mon site www.lauwaart.com.

Eh oui, je ne peux pas me contenter de dessiner... je dois aussi assumer les coûts de production à long terme, les frais de maintenance, de matériel, de déplacement pour les expositions et autres événements artistiques etc. Vos dons m'aideront aussi à pouvoir présenter mes illustrations sur d'autres supports, développer et réaliser d'autres projets. Il y a plein d'idées que je ne peux pour l'instant mener à bien faute de moyens.

En me soutenant, vous pourrez alors suivre mon évolution et mon aventure, y prendre part: m'aider à améliorer qualitativement ce que je produis, mais aussi m'aider à développer de plus en plus mes idées, mes inspirations et mon imagination.

Vous ne ferez pas que me suivre, mais vous ferez partie, vous aussi, de l'aventure !

WHAT CONTREPARTIES FOR MY TIPERS?

Quelles sont les contreparties pour les tipeurs ?

ENGLISH:

To be honest with you guys, I can't offer you anything that will engage me in a financial way.

However, all my regular tippers will be able to ask me questions, and participate to the realisation of my website FAQ. And for those of you who desire to learn, there will be an article every month about digital painting, with link for great tutorials, and a list of artists.

Of course, whatever the amount of your donations, I will be very grateful to you. You support me with what you want / can, you decide!




FRANÇAIS:


Pour être très honnête avec vous, je ne pourrai pas me permettre de vous proposer des contreparties qui me feraient m'engager financièrement au-delà de mes moyens.

En revanche, tous les tippers réguliers auront la possibilité de me poser les questions de leur choix et ainsi participer à la réalisation de la FAQ du site.

Bien évidemment, quelque soit le montant de vos dons, je vous en serai grandement reconnaissante. Vous me soutenez avec ce que vous voulez/pouvez, c'est vous qui décidez !