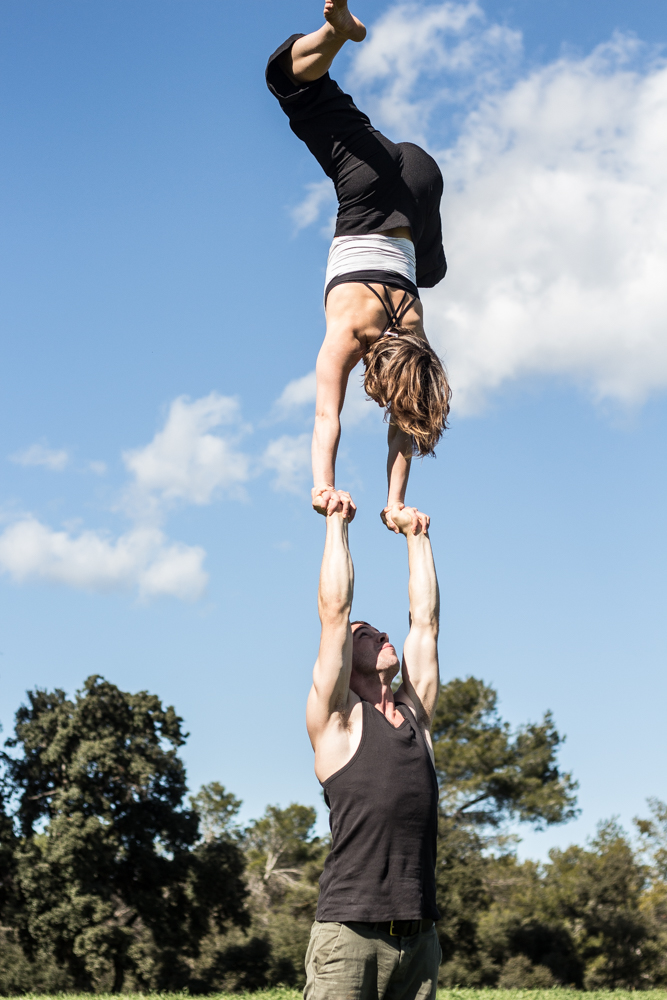 Les mains en l'air
Page vérifiée Created at September 30, 2017 Contact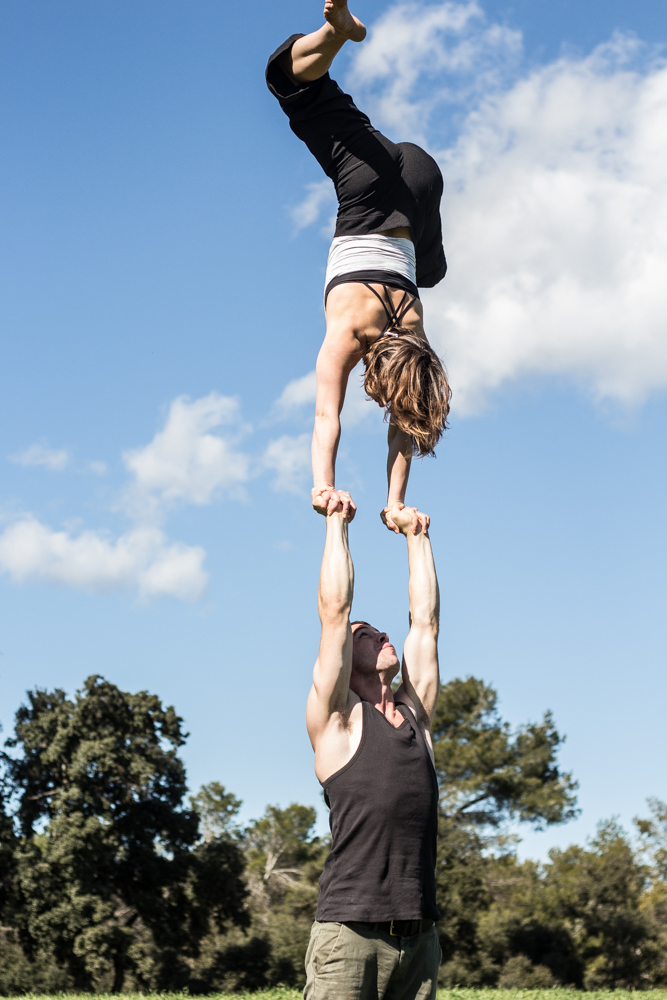 Who are we and what kind of content do we create?

ENGLISH

We began training partner acrobatics together in September 2016 and formed our duo; Les Mains En l'Air. We have both trained in professional circus schools, Pauline in France and Liam in Catalunya. Training and performing is now our full time occupation. 

Liam:  Originally from Ireland, I've always loved sport. After 5 years of boxing training and a long trip to Cambodia, I discovered my new passion; circus. I decided to join Galway Community Circus where I practiced aerial silks. Two years later i moved to Barcelona where I specialised in partner acrobatics at Rogelio Rivel circus school.


Pauline: Coming from a small village in the Swiss mountains, I discovered circus at the age of 13 in Artscenik. After a brief period at university, I realised that I wanted to dedicate my life to circus. I moved into a caravan at Cirqule (Geneva) and then after to Haute Savoie (France) where I joined Arc en Cirque circus school. There I discovered a passion for partner acrobatics. Two years later, I went to Barcelona to join Liam in his third year at Rogelio Rivel circus school.

To share our experiences, we will put up new content from what we've been doing and new videos.

 --> If you want to know more about partner acrobatics and our lives, we invite you to come and visit our page. 

                                                                                                                                                                   

FRANCAIS

Nous nous sommes spécialisés en portés acrobatique depuis septembre 2016 et avons ainsi formé le duo les mains en l'air. Nous avons été formé dans différentes écoles de cirque professionnelles en France et en Catalogne. Depuis cela l'entraînement et les spectacles sont devenus notre occupation à plein temps.

Liam: D'origine irlandaise, j'ai toujours aimé le sport. C'est après 5 années de boxe et un long séjour au Cambodge que je me découvre une nouvelle passion: le cirque. Je décide de m'inscrire à Galway Community circus où je pratique le tissu aérien. Deux ans plus tard je me spécialise en portés acrobatique à l'école Rogelio Rivel de Barcelone.

Pauline: Depuis un petit village des montagnes suisses, je découvre le cirque à 13 ans à l'école Artscenik. Après un bref passage à l'université, je réalise que je souhaite consacrer ma vie au cirque. Je pars habiter en caravane au Théâtre Cirqule (Genève) puis en haute Savoie où j'intègre l'école Arc en Cirque. C'est là bas que je me découvre une passion pour les portés acrobatiques. Deux ans plus tard Je rejoins Liam à Barcelone pour suivre une troisième année de formation à l'école Rogelio Rivel.

Afin de partager nos expériences, nous allons poster de nouveaux contenus et vidéos sur ce que nous faisons.


--> Si vous voulez en savoir plus sur les portés acrobatiques et nos vies, nous vous invitons à visiter notre page.

Why are we on Tipeee?

ENGLISH


We are on Tipeee in order to share our passion and to continue training and developing our technique as well as our artistic style. We are studying in the Artistic Formation of Hand to Hand at La Centre Regional des Arts du Cirque in Lomme, Northern France since September 2018.

Through performances with the Irish circus company Loosysmokes in the Summer of 2018 we have raised the funds to pay our tuition for the three year artistic formation at C.R.A.C Lomme (€3,800 each) . Thanks to the funds raised on Tipeee, we can continue to focus our energy entirely on our discipline.

                                                                                                                                                                  


FRANCAIS

Nous sommes sur Tipeee afin de pouvoir partager notre passion et continuer à s'entraîner et améliorer notre technique ainsi que notre sens artistique.  Cette année, nous avons été sélectionnés pour la formation professionnelle des arts du cirque de Lomme en France. Cette formation commencera en septembre 2018 et terminera en juillet 2021.

Les spectacles en collaboration avec la compagnie irlandaise Loosysmokes nous ont permis de payer les frais de scolarité de la formation pour les trois années à venir  (€3,800/pers). Grâce aux fonds récoltés sur Tipeee, nous pourrions continuer à nous consacrer entièrement à notre discipline.

What are the rewards for tippers?

We will share new content on Tipeee and you can also follow us on our Youtube channel where we will post new videos.

You can follow our website and Facebook page to stay informed on any upcoming performances.

______________________________________________________________________________________

Nous partageront régulièrement de nouveaux contenu sur Tipeee et nous vous invitons à nous suivre sur notre chaîne Youtube où nous postons de nouvelles vidéos.

Vous pouvez aussi nous suivre sur notre site web ainsi que notre page Facebook pour rester informés.