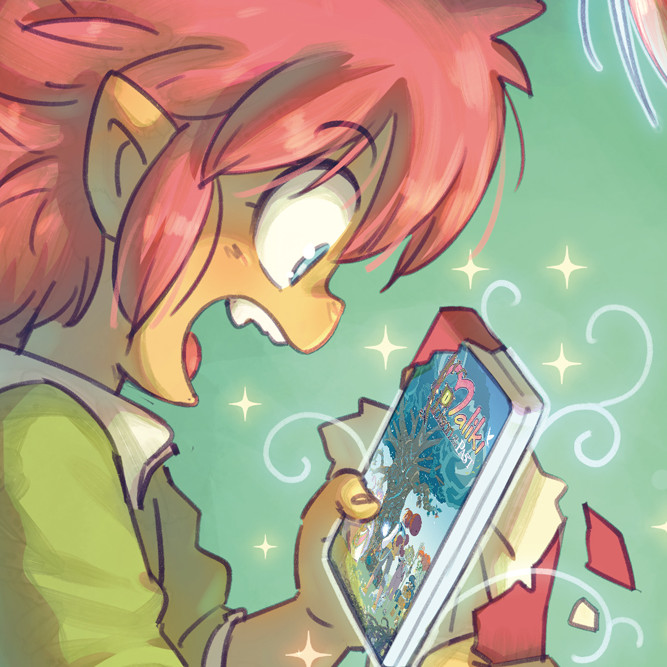 Maliki
Page vérifiée Created at June 1, 2016 Contact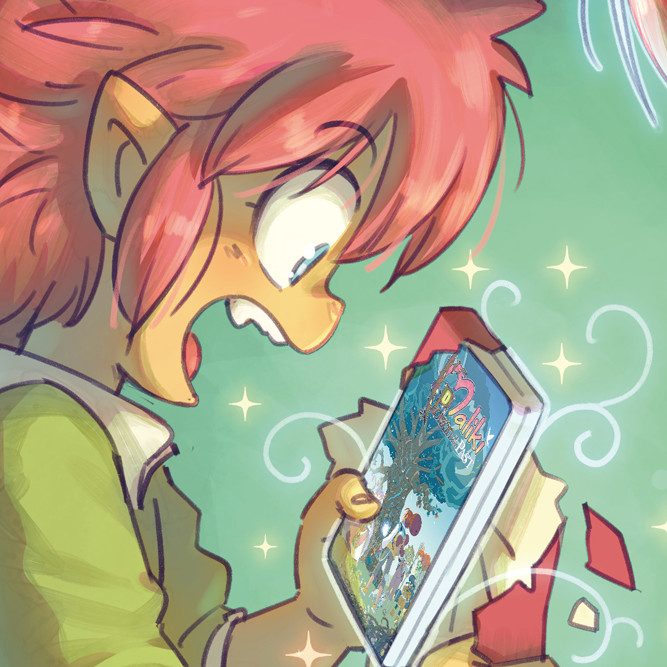 Latest news
WHO AM I AND WHAT DO I DO?

My name is Maliki, and I've been a comic book author since 2004. My comics have been printed and are also available online.
For the past 2 years, I've also been writing novels, and Becky joined me to help with my workload. As of today, there is over 450 comic strips available for free on my website: www.maliki.com. I've also published 7 albums with Ankama, an artbook, a spinoff and two novels. I hope to be able to keep enjoying my job, which is now, more than ever a huge passion that I want to share with you!


Thanks to your help, we have been able to self-publish an album, the Maliki BLOG, with Ulule! Crazy!


WHY AM I ON TIPEEE?

When I published my first comic book, I entered the "traditional" editing system. That means working with a publisher to publish my books and try to sell a ton of them to try and make a living for myself, my publisher and all the middlemen of the great book assembly-line. Today as a comic strip author, I'm faced with overproduction and a deterioration of our living conditions. Based on that, I wanted to go back to my roots: the Internet. I want to believe that we can find an alternate way to make a living for comic strip writer. Through Tipeee, I can work directly for my readers, thanks to my readers and without any middleman, ads or any other kind of leech. Everything stays between you and I.



If you wish to learn more about what it takes to publish a comic book traditionally, and all the constraints involved, here is a dedicated strip that will explain why we're trying to change the World.


WHAT WILL YOU DO WITH THE DONATIONS AND WHY SHOULD I BECOME A PATRON?

With your support, I will be able to keep on publishing free content on the internet, every week, without ads, and without being on the verge of bankrupcy all the time. Becky will be able to buy herself new socks, and Souillon, my intern who lives in the basement, will be fed fish-heads 3 times a week, instead of twice.

And from a bigger picture side of things, you will make a contribution to maintain a free internet for creators and authors who don't want to sell their souls.

Of course, part of these donations will be used to reward you, based on your commitment. These rewards will change over time based on your wishes and suggestions.

Here is a little table of what we currently offer. Tell me if you think that's an honest offer for participative patronage.

(Just so you know, Tipeee will take 8% commission on all of your donations, as middle man)

DETAILS OF THE REWARDS

- Exclusive access to the Tipeee news
On this newsfeed, you will find exclusive information, how our Tipeee project will evolve, comics strips bonus (black & white, how i worked on them, wallpaper, etc.), and you're taking part of our futurs projects.

- Early-bird access to the weekly comic strips
24 hours before the weekly strip is published on my website, you will have access to it through Tipeee (with a password only provided to the Tipeee patrons).

- Maliki radio
That's something I've wanted to do for a long time. Those of you, who have been following me for a long time probably remember the little radio channel I had on my old site with a dozen songs on it. This time, I'd like to so something bigger and share with you live, the music that Becky and I listen to while we work. It would also be nice to chat with you live. However, managing a radio channel can quickly become pricey: copyrights fees, server hosting, broadband, and obviously the time spent entertaining you. That why we need to define a monthly donation goal before we can offer it.

- The Lottery
It's simple. We take the names of all the patrons that are eligible to enter the lottery and we randomly draw names. If your name is drawn, you'll get a gift. The more monthly patrons we get, the better the gifts will be.

- Q&A
Patrons who donate €5 and over can send one question a month through the Tipeee form. Maliki, Becky and Souillon will answer them (or Fang if it's a question for her). We'll take the frequently asked questions or the ones that make us laugh, and we'll give them a detailed answer through Tipeee.

- High definition
With the high definition reward, you get to download the strips, the illustrations, the wallpapers and the videos directly onto your computer to better look at them or print them. HOWEVER, these are not free of rights; this is only for your private use. You are not allowed to reproduce this content without permission for other people or to resell.

- Your music on the radio
Patrons who get this reward will be able to send us one song a month to be played on the radio channel, your name included. We will add this song to our play-list and once a month we will program a show where we'll play all the songs that were sent to us by our patrons.

- Signed illustration
With this reward, you will get every month a printed illustration, signed to your name, sent to your home. It's a collector print-run that is reserved to the Cheetah Patrons.

- You'll also get access to the old illustrations
Early each month, you will be sent a link accessible only to our patrons, to buy the previously published illustrations (if there are any leftovers). These illustrations are only printed in small orders, so when they're gone, they're gone.

F.A.Q.

Does that mean we'll have to pay to read the online strips?

Absolutely not. Nothing changes. The strips remain free and the website ads-free too! My patrons on Tipeee will receive extra rewards for supporting my work on top of my eternal gratitude; seems fair!

Can I stop being a patron or change category any time?

Yes, there's no minimum duration. You can contribute one month is you're interested in a reward, change your patronage level, stop it, become a patron again... You're totally free to become a patron depending on your means and wants.

When do I get my reward?

At the end of each month, we sum up all the rewards that are due to our patrons. That means that you need to still be a patron at midnight on the last day of the month in order to receive your reward. It also protects us against patrons dropping out half-way through the month.

What are the Merit cards that we can win at the lottery?

If you get 2, you'll win one of the 3 Legendary cards that fans over the world have been coveting since the dawn of times!

Will the most recent strips be published as a book?

Yes; they will be self-published once I have enough to make a book out of them. We have already self-published a first book, the Maliki BLOG. Considering it's been quite successful, it's quite likely there will be more. When the time comes!

Do you have any other projects thanks to Tipeee?

Yes! If I can make a living through Tipeee, I'll be able to get rid of a lot of obligations and constraints and I'll be able to start new projects. Stuff like, Mascot, the adorable Hell's Kitten, and I also have a big manga project with Mad, Satan's Spawn. I know that some of you have been waiting for that for years! All of these projects will also be available for free online, assuming the revenue from Tipeee makes that possible. In which case, we'll add rewards based on this universe for our Patrons.