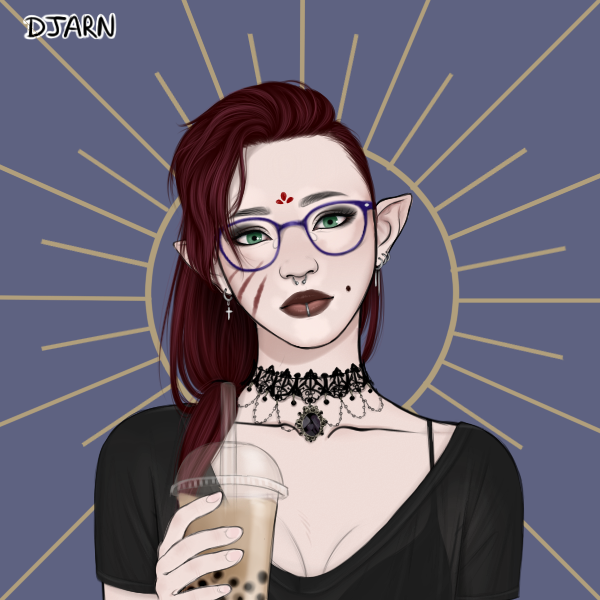 Les Cantos d'Altarion - Altarion's Cantos
Page vérifiée Created at June 27, 2016 #fantasy #fantastic #graphicnovel #bandedessinee #sciencefiction Contact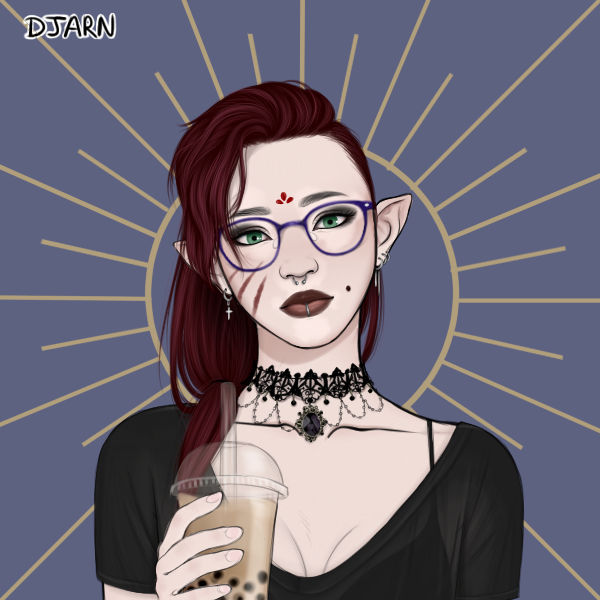 Latest news
Qui suis-je ? - Who am I ?

Bonjour à tous ! 

Je me présente, Obsydienn, artiste un peu pluridisciplinaire (photo, peinture, sculpture, illustration, animation, etc) mais ayant une nette préférence pour la Bande-dessinée, je fais courir mes crayons sur le papier depuis que j'ai 12 ans. 

Issue d'une première formation en Bande-dessinée, j'ai repris des cours pour me perfectionner et enrichir mes connaissances en dessin. 

Depuis plus d'un an, je bataille dur pour faire surgir du papier une merveilleuse saga : Les Cantos d'Altarion. 

-------------------------------------------------------------------------------------------------------

Hello to all of you !

Here I am ! I'm Obsydienn, a multidisciplinary artist (Photography, paint, sculpture, illustration, animation, and so on), but with a huge love for comic books. I'm drawing since I had 12 years old. 

I've done a previous european comic books cursus, and since 2014, I took courses to perfect and enhance my knowledge in drawing.

For more than a year, I fight hard to gave birth from paper to a wonderful saga : Altarion's Cantos


Pourquoi suis-je sur Tipeee ? - Why am I on Tipeee ?

Le monde de la BD est devenu impitoyable. Trop de jeunes talents passent à la trappe au profit des plus « productifs » ou des plus « rentables ». Ou comme l'a dit une de mes connaissances « L'éditeur, c'est le gars capable de te remballer en kit chez ta mère sans lâcher son jambon-beurre ». 

Or, moi, ce que j'ai envie de faire, c'est de partager ma passion sans être limitée par le profit ou la rentabilité. Mon projet « les Cantos d'Altarion » sort des sentiers battus, de part son format (plus de 42 pages par album, plus de 20 albums prévus) ou son contenu. Il a peu de chance de passer auprès d'un éditeur ou d'une maison d'édition, donc si je veux le partager, je dois songer à l'auto-édition. 

C'est là que VOUS entrez en jeu. Votre aide va m'aider à « m'acheter » du temps à consacrer aux Cantos d'Altarion, mais aussi à m'acheter le matériel nécessaire pour y arriver (les Cantos d'Altarion sont actuellement réalisés en techniques traditionnelles, et pas en digital). 

-------------------------------------------------------------------------------------------------------------

The world of the BD became merciless. Too much of young talents are neglected for the benefit of "the most productive" or of the "most profitable". Or as one of my friend says "The publisher, it's the guy capable of repacking you in kit at your mother's house without releasing his ham sandwich ».


But for me, what I want to do is to share my passion without being limited by the profit or the profitability. My project « Altarion's Cantos » gets off the well known tracks, because of its format (more than 42 pages by album, more than 20 planned albums) or its content. It has no chance to pass with a publisher or with a publishing house, thus if I want to share it, I have to think of the self-publishing.


It's here that YOU come into play. Your help is going to help me «  buying time »  and dedicate it to Altarion's Cantos, but it's also allowing me to buy the necessary material to make them (Altarion's Cantos is realized in traditional techniques for the moment, and not in digital).


Quelles sont les contreparties pour les tipeurs ? - What are the rewards for the patrons ?

Je vous offre des contreparties à hauteur de vos dons, dont un accès une semaine à l'avance pour tout ce qui concerne les Cantos d'Altarion, et l'accès complet à la lecture en ligne, et ce à partir de seulement 1€ ! 


--------------------------------------------------------------------------------------------------------------

I offer you rewards at the level of your donations, as an access one week in advance and full access to read online for all Altarion's Cantos related, and from only 1€!





Précisions sur les contre-parties

Ton nom reprit en tant que mécène : Non seulement à chaque parution de page, mais également sur les Cantos une fois édités qu'ils soient téléchargeable ou sur papier.




*Participation à la loterie/super loterie mensuelle : Uniquement si l'objectif "La Loterie" ou "Super loterie" est atteint.




**Accès aux dédicaces en Stand avec/sans album : Normalement, la règle veut que pour obtenir une dédicace en stand lors d'un festival ou d'un salon, on achète sur place un album qu'on fait dédicacer par le dessinateur. Les tipeurs peuvent obtenir cette dédicace sans se plier à l'achat sur place. Soit sur un album déjà en votre possession (contrepartie Branche), soit sur le support de votre choix (contrepartie Arbre). Dans le cas où vous me croiseriez en Stand avant la sortie des Cantos, la contrepartie branche pourra avoir sa dédicace sur un autre support à condition qu'il s'agisse d'une de mes créations (donc pas sur une feuille de papier ou un carton de pizza).




***Portrait à usage personnel/commercial :
- Le portrait est réalisé, au choix, dans le style des Cantos d'Altarion ou dans un style comics/chibi (cf "meet the artist")
- Le portrait peut être posté en publication sur un réseau social.
- Toute apparition sur internet (même en avatar) doit impérativement citer mon nom d'artiste et comporter un lien vers ma page Facebook ET vers mon site internet.
- Pour un usage personnel : le portrait peut être utilisé comme avatar sur les réseaux sociaux à condition qu'il s'agisse bien d'un compte privé (pas de page ou de chaine Youtube monétisée), qu'il n'y aie aucune utilisation professionnelle ou commerciale liée au compte, et aussi longtemps qu'un tip de minimum 1€ soit versé mensuellement par portrait utilisé.
- Pour un usage commercial : le portrait peut être utilisé sur une page Facebook, un compte professionnel, un compte Youtube monétisé etc, aussi longtemps qu'un tip minimum de 5€ soit versé mensuellement par portrait utilisé.


--------------------------------------------------------------------------------------------------------------




Precision on rewards




Your name as a contributor : On each published page, and on the finished product (the downloadable one, and the printed one too).



*Give away/super give away participation : Only if the objective « Give away » or "Super give away" is obtained.

**Access to book signing with/without Altarion's Cantos book : Normally, the rule wants that to obtain a signing in stand during a festival or a convention, you buy an album on the spot which you give to the artist to obtain a drawing and a signing. Patrons can obtain this book signing without complying with the purchase on the spot. Either on an album already in your ownership (Reward Branch), or on the support of your choice (Reward Tree). In case you would meet me in Stand before the publication of the Cantos, the reward Branch can have his signing on another support as long as it is on one of my creations (not on a paper sheet or a pizza cardboard).




***Portrait for personnal/commercial use :
- The portrait can be done in the Altarion's Cantos style, or in comics/chibi style (as "meet the artist").
- The portrait can be posted as a publication on social medias.
- Any apparition on the internet (even as an avatar) must contain my artist's name, and a link to my facebook page AND my website.
- For personnal use : The portrait can be used as an avatar on social media as long as it's a private account (no facebook page or monetized youtube account for example) with no commercial or professionnal activity related, and as long as there's a 1€ tip each month per portrait.
- For commercial use : The portrait can be used on a facebook page, a professionnal account, a monetized youtube account, etc, as long as there's a 5€ tip each month per portrait.